HEALTH - PREVENTION - PERFORMANCE
imoove 300 is customizable: configurable with the hardware and software functions which meet your needs.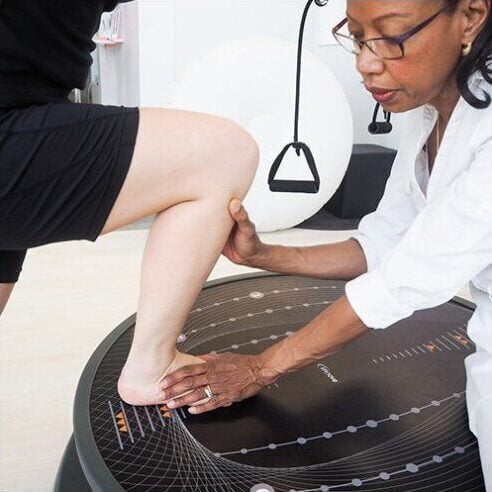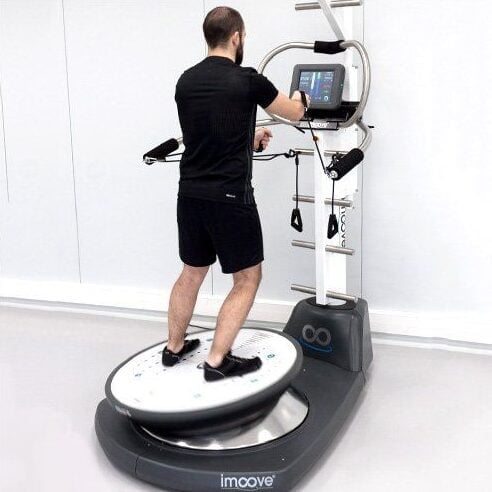 imoove 4D dynamic postural check-up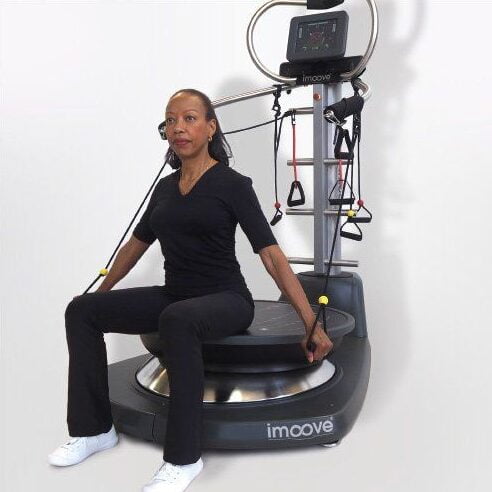 Correct, strengthen and prevent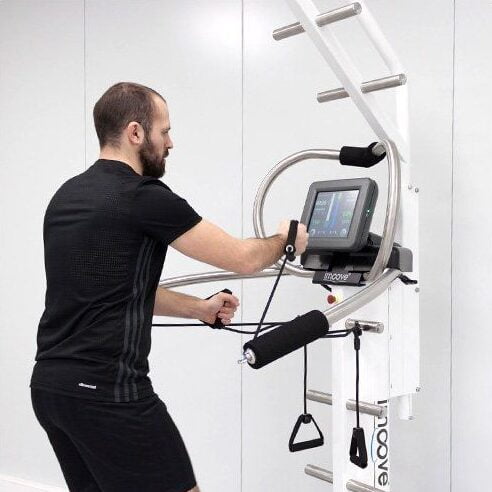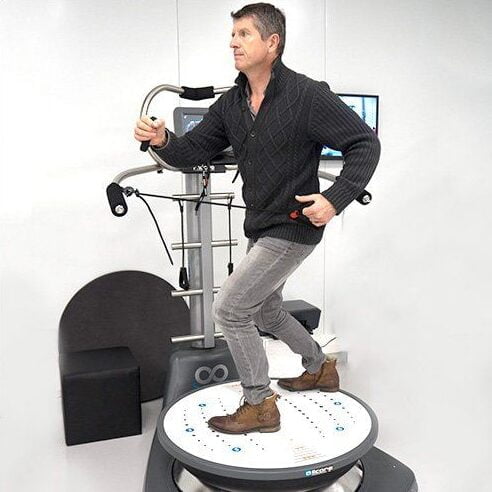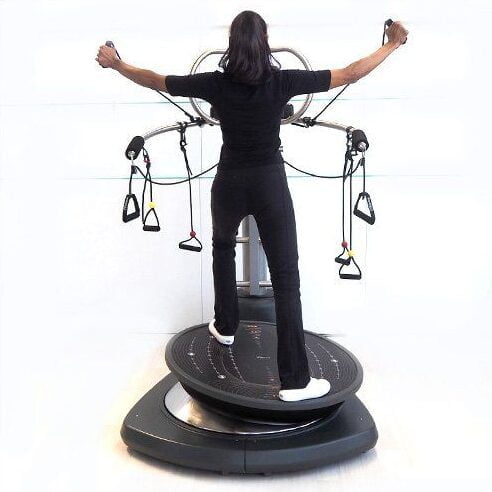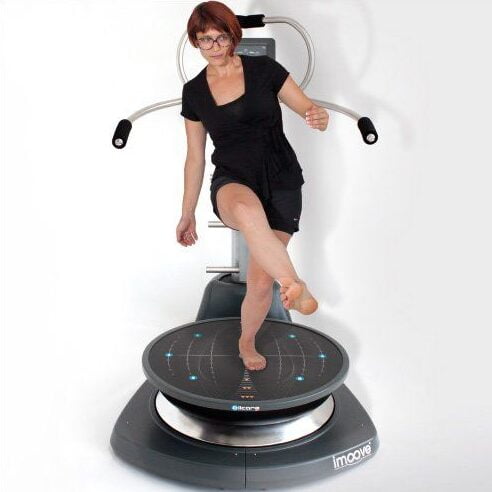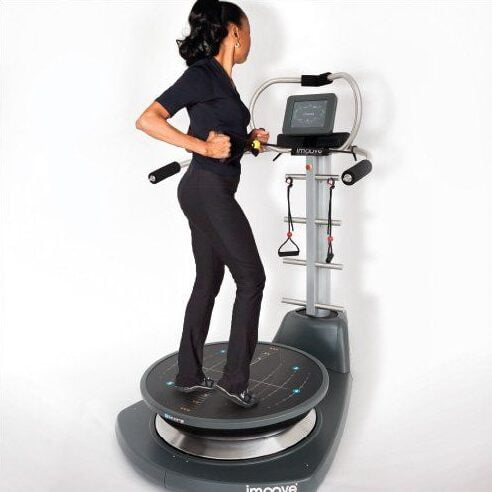 Frédéric Baille, physiotherapist
Limitless working opportunities
"… I use it in traumatology: work on a fracture with one's body weight, proprioceptive rehabilitation of sprains, … In orthopedics, I use it for rehabilitation after the fitting of a replacement operation of a hip, a knee, an ankle, a shoulder… In rheumatology, it allows cervical, dorsal and lumbar stretches, particularly with people suffering from spine pain. In neurology, it is effective for balance work and overall muscle maintenance on patients with Alzheimer Disease or suffering from multiple sclerosis. In spinal rehabilitation and postural education on teenagers … And also, in post-natal rehabilitation and for the sportspeople rehabilitation …"
Read the testimonial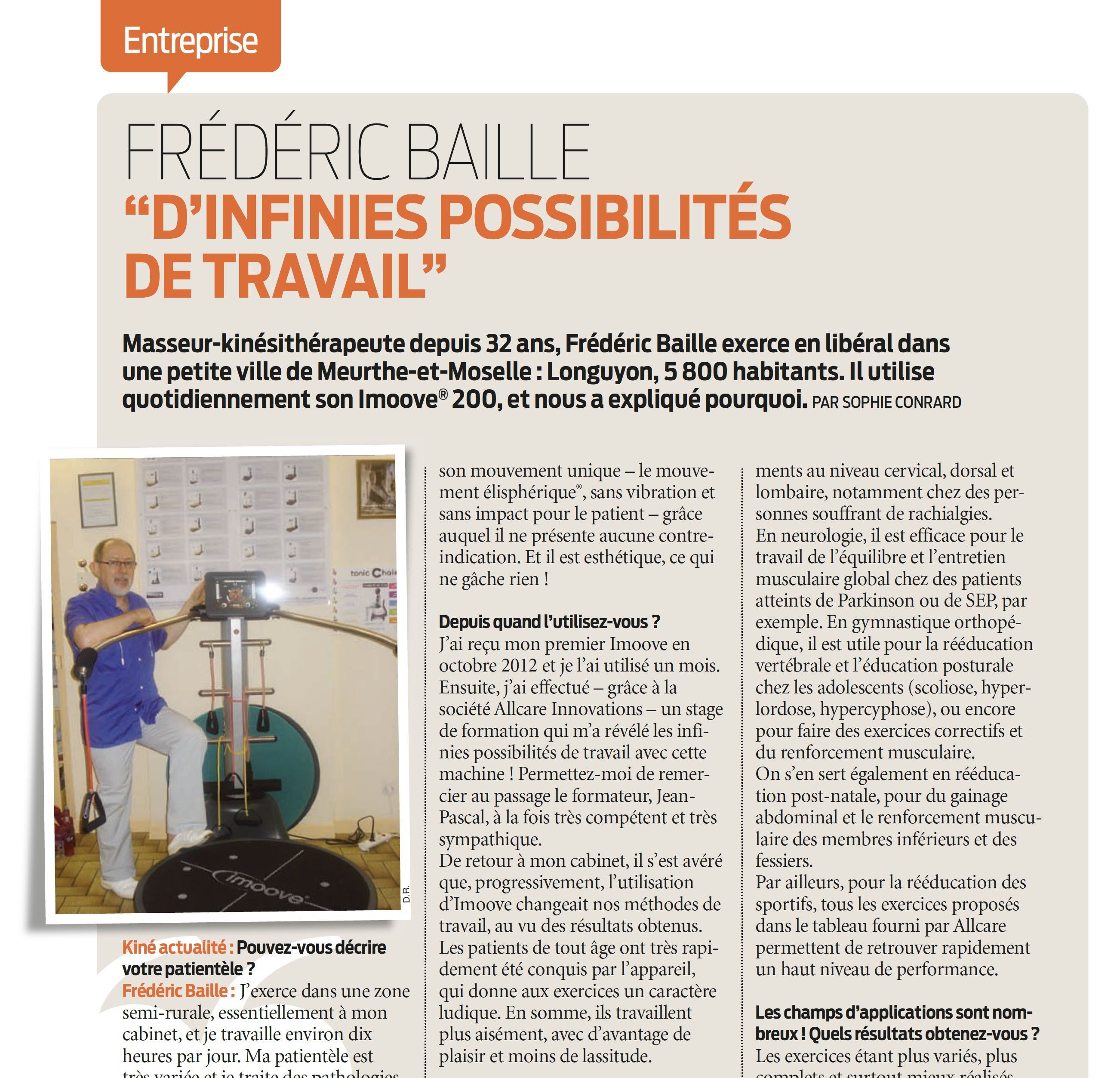 Dynamic Biofeedback Control software
3D postural check-up in 1 minute
Combined analysis: upper limbs, lower limbs
Stability, supports' strategy and coordination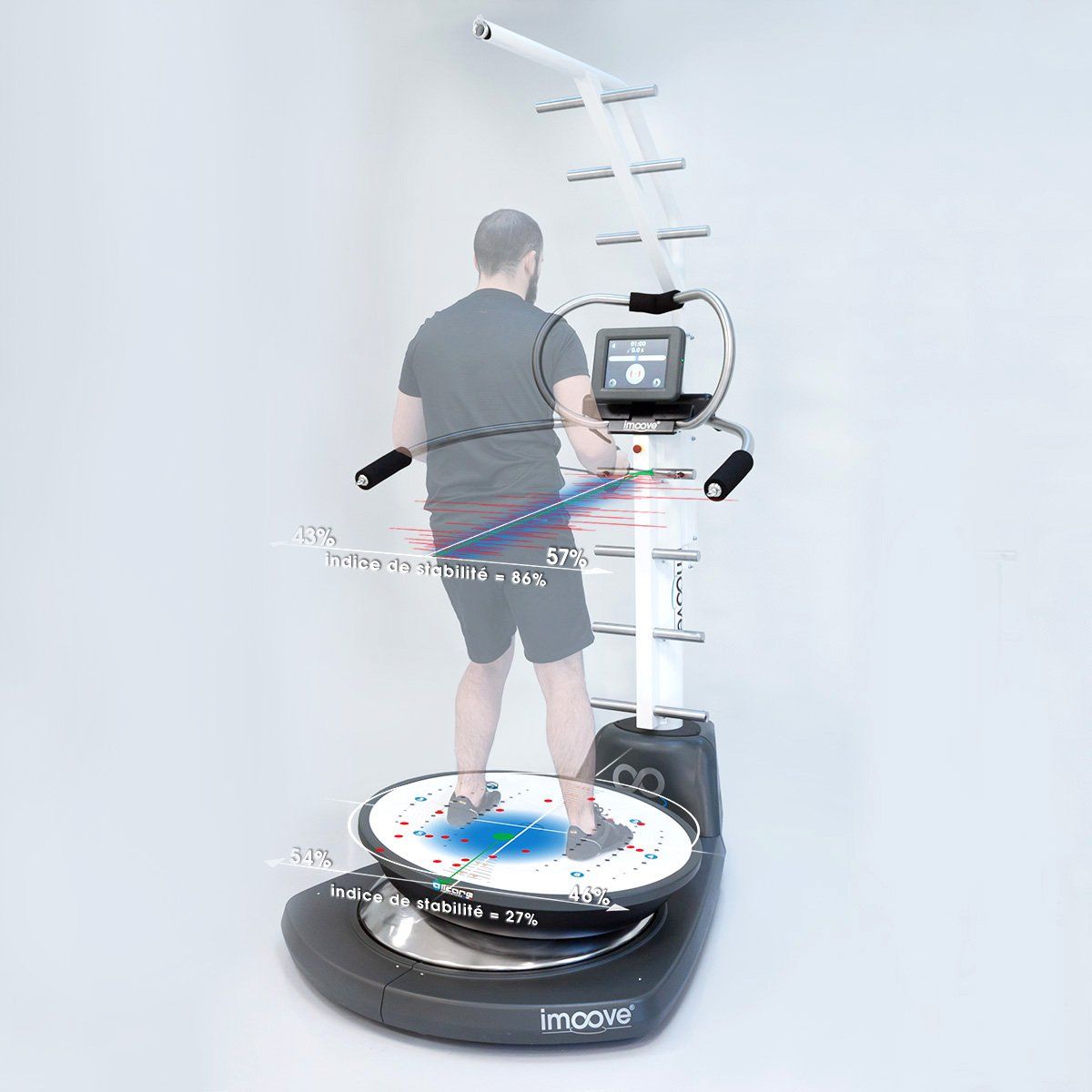 Neuro-motor double tasks exercises:
Cognitive stimulations
Balance – coordination – dissociation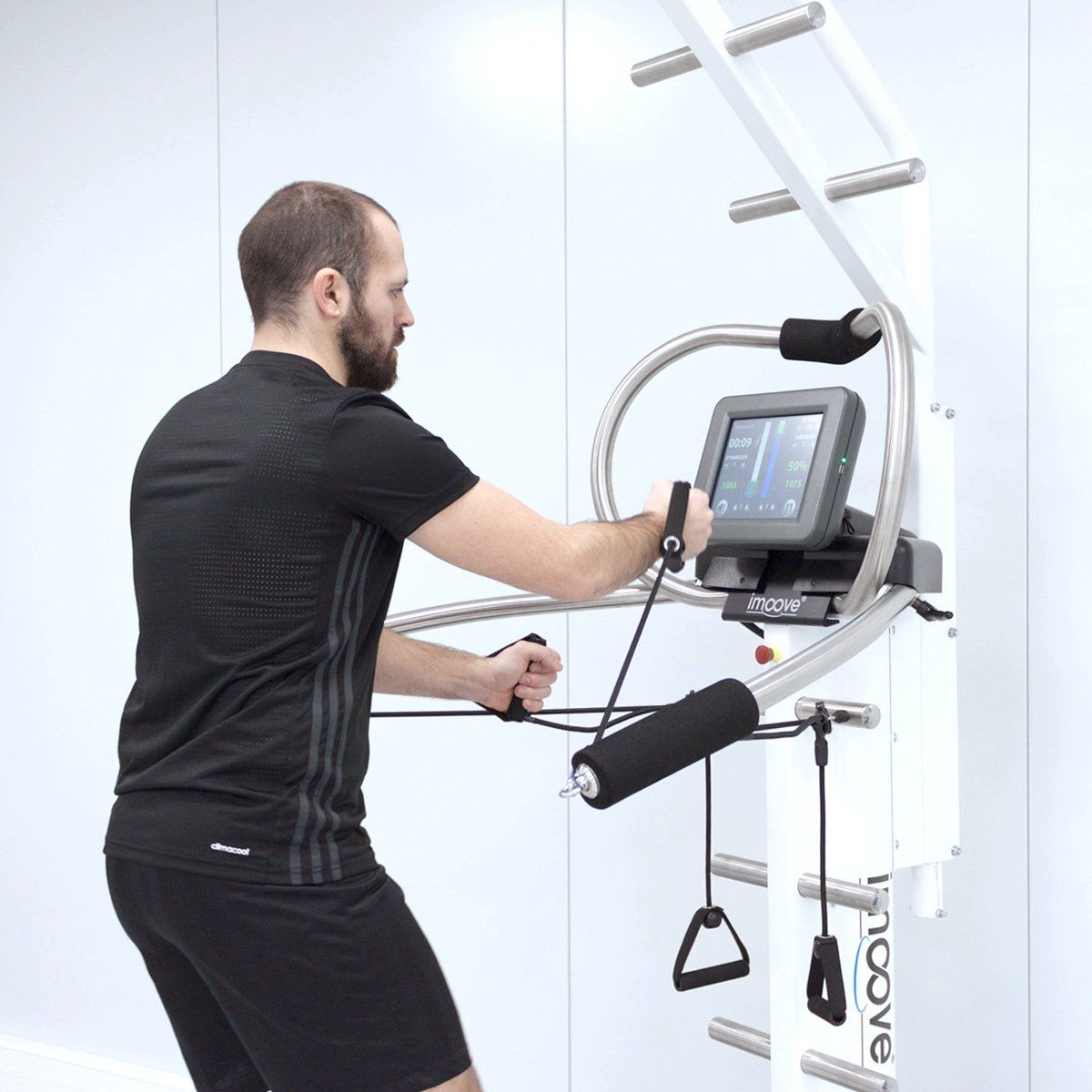 -Amplitude
-Speed
-Change of direction of rotation:
frequency and intensity
Balance exercises with random and progressive movement
20 or 30 minutes Reboost, Sport and Fitness programs
Take part in our initial training sessions and also in the specific ones, which combine theory and practical application in order to acquire the pedagogy that surrounds our technologies and their innovative treatment method. Training is provided by trainers who are healthcare practitioners, enthusiastic of transferring their know-how.
Join the imoove movement on social networks
Follow our news
[contact-form-7 id="8737″ title="inscription newsletter-EN"]