French Designer and Manufacturer
of innovative solutions for health and physical well-being professionals since 2006.
Discover our solutions



Our expertise Exclusive patents
worldwide
Made in France : from design to manufacturing
Certificates :
Medical devices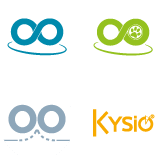 A range of solutions
tailored to your needs
Passion for innovation
We are inventors : we create and develop innovative technologies that are unique in the world, patented on an international scale, exclusively dedicated to professionals to assist them and optimize their daily lives.
_The science of skin and movement
It all starts with the meeting of an inventor Gianfranco TUDICO and two professionals of human biomechanics, Chantal and Alain BARDON Masseur-Physiotherapists and Osteopaths, with a common vision and objective : to keep the human body healthy, beautiful and efficient.
imoove® and icoone® technologies are the fruit of this encounter. Our solution Kysio® was born from the request of our customers to modernize their wooden wall bars : created by physiotherapists for physiotherapists.
_Our licences
It is with this common objective that they developed imoove and its MusculoPostural® method; icoone and its RoboDermie® method as well as Kysio with its OsteoMuscular method.
Nos domaines d'applications
PhysiotherapistOsteopathPhysical TrainerVeterinarian DoctorA companySurgeonSports doctorA Hospital CenterPosturologistA spa treatmentSports coachA rehabilitation centerAthleteA retirement homeA ClinicA Thalassotherapy CenterDoctor
NOS DOMAINES D'APPLICATIONS
Our values