Discover Allcare innovations


Excellence of body & face

Our Know-How
French designer and manufacturer of innovative solutions for body health and wellbeing. Exclusive
worldwide patents
Made in France:
Development and manufacture Certifications:
Medical Devices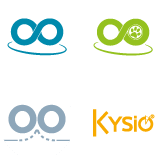 A range of solutions
adapted to your needs

Allcare innovations patents
imoove®  & icoone® technologies reflect the meeting between the inventor Gianfranco TUDICO and experts of human biomechanics Chantal and Alain Bardon, physiotherapists and osteopaths.
Kysio® was born from the request of our customers to modernize their wooden wall-bars.
With the common aim of taking care and optimizing the global Osteo-Muscular system function, they developed imoove technology together with its method: the Elispheric movement's care, as well as icoone technology through the Multi Micro Alveolar Stimulation (MMSA), and its RoboDerm® method as well as Kysio with its OsteoMuscular method.
Multi-skilled technology with multiple applications
Physiotherapist
Osteopath
Physical trainer
Veterinary Doctor
A company
Surgeon
Sports doctor
A hospital
Posturologist
A spa treatment
Sports coach
Rehabilitation Centre
Sports
A retirement home
A Clinic
A Thalassotherapy Centre
Doctor
Testimonials
"imoove perfectly meets our expectations and your after sales service is remarkable. It is just so nice to deal with real professionals."

Caroline T.

Physiotherapist
"Politics set up regarding the update of the devices is reassuring, as the development possibility."

Marc T.

Physiotherapist and biokinergy osteopath
"Very nice family team!"

Isabelle C.

Physiotherapist
"Excellent work tool and very pleasant and qualified Allcare team."

Stéphane R.

Physiotherapist
"Allcare innovations is an energetic and enthusiastic team. It is nice to be able to count on an after sales service which is quick and effective, with an attentive team."

Marc T.

Physiotherapist and biokinergy osteopath
"imoove has seduced me and above all there is the family dimension of the company."

David M.

Physiotherapist

It is a training center which supports you in your daily practice, with initial training sessions and also specific ones which combine theory and practical application in order to acquire the pedagogy that surrounds our technologies and their innovative treatment method. Training is provided by trainers who are healthcare practitioners, enthusiastic of transferring their know-how.
The Allcare Academy is a Qualiopi certified training organization. All our trainings are given in French.