HEALTH - PREVENTION - PERFORMANCE
imoove 600 is customizable: configurable with the hardware and software functions which meet your needs.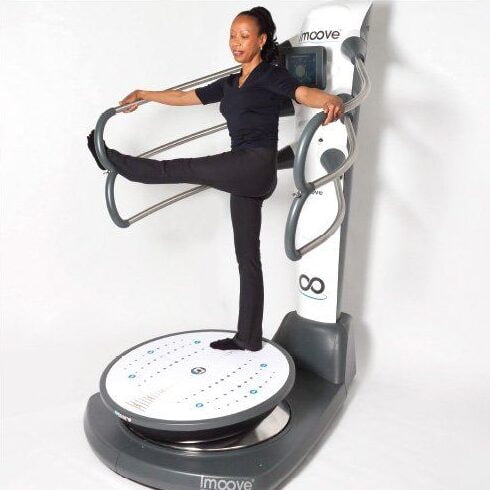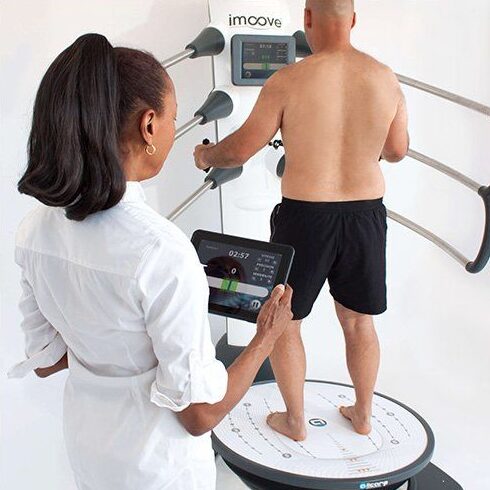 Correct, strengthen and prevent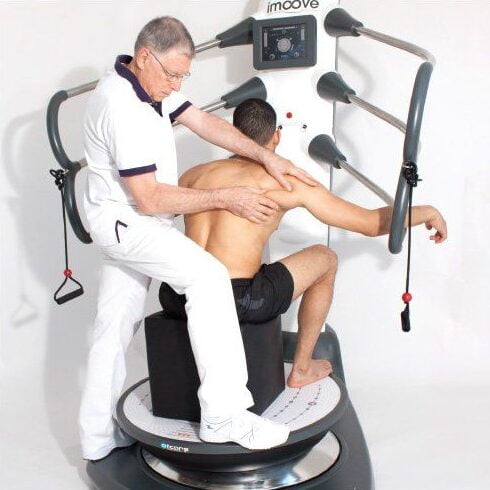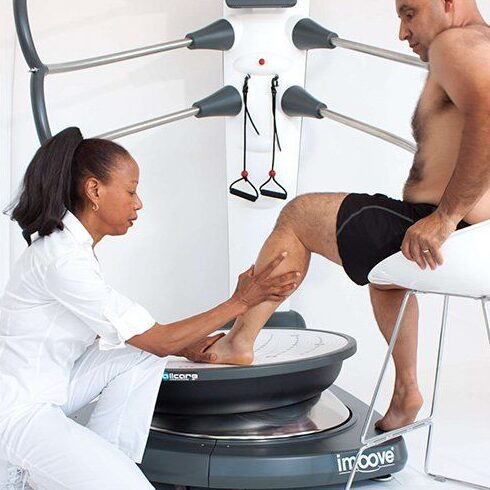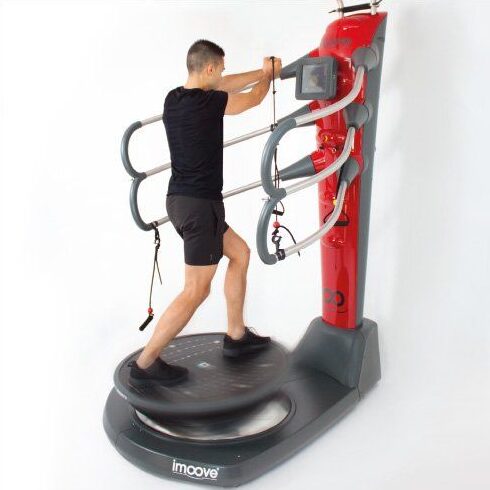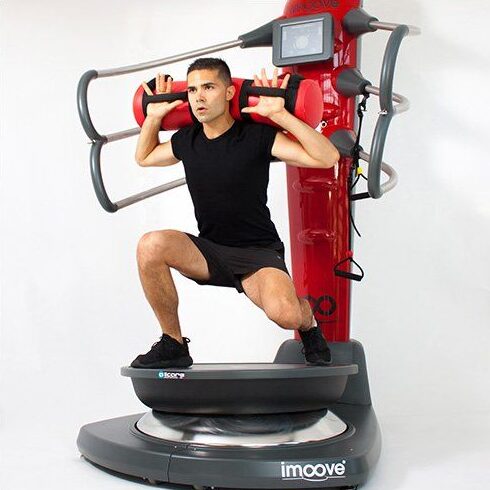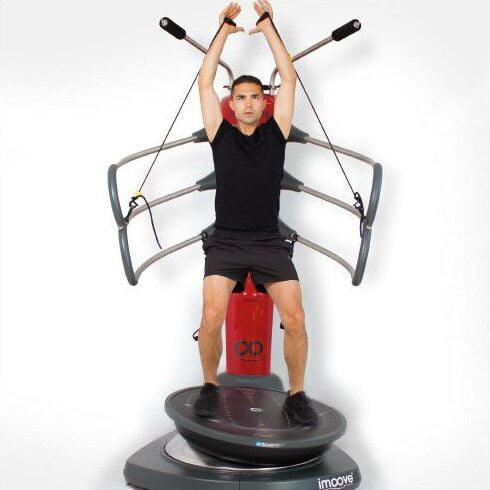 Dynamic training and muscular strengthening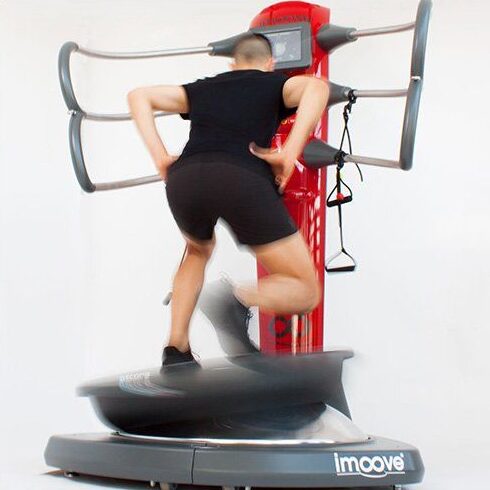 JM. Grand, physiotherapist and osteopath
"imoove allows to objectify failures and achievements of the patient"
imoove is very easy to use and it is intuitive. I have quickly incorporated it in my cabinet and in my daily practice.
Read the testimonial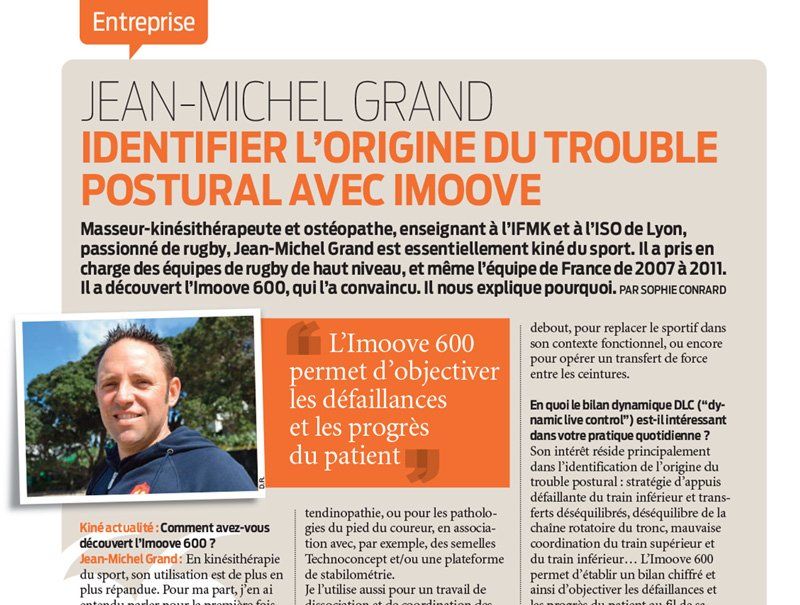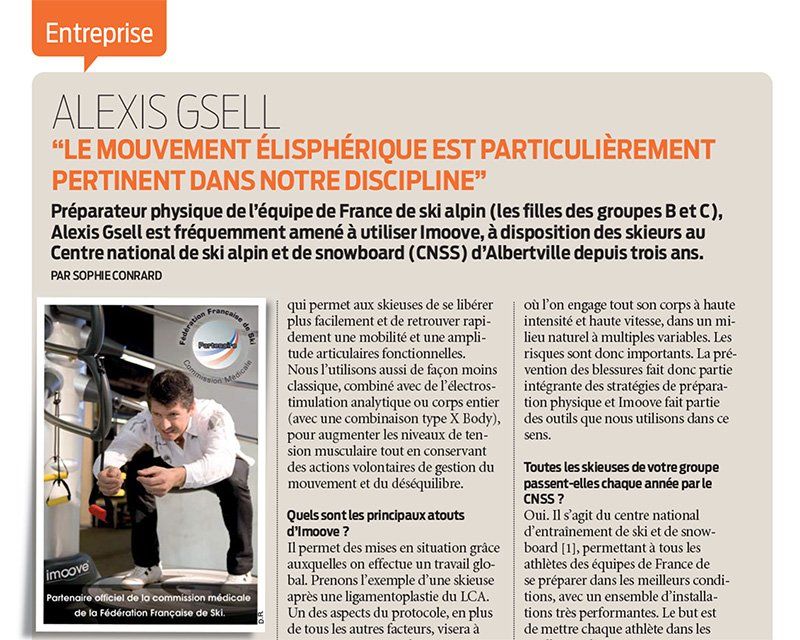 A. GSELL, fitness trainer for the alpine ski French team
"Elispheric movement is particularly relevant in our discipline"
I would add that imoove also allows a work on strengthening the back, always in the movement. It is a very important element in a preventive and/or curative practice for mechanical stresses that athletes will be able to come across on the snow.
Read the testimonial
Dynamic Biofeedback Control software
3D postural check-up in 1 minute
Combined analysis: upper limbs, lower limbs
Stability, supports' strategy and coordination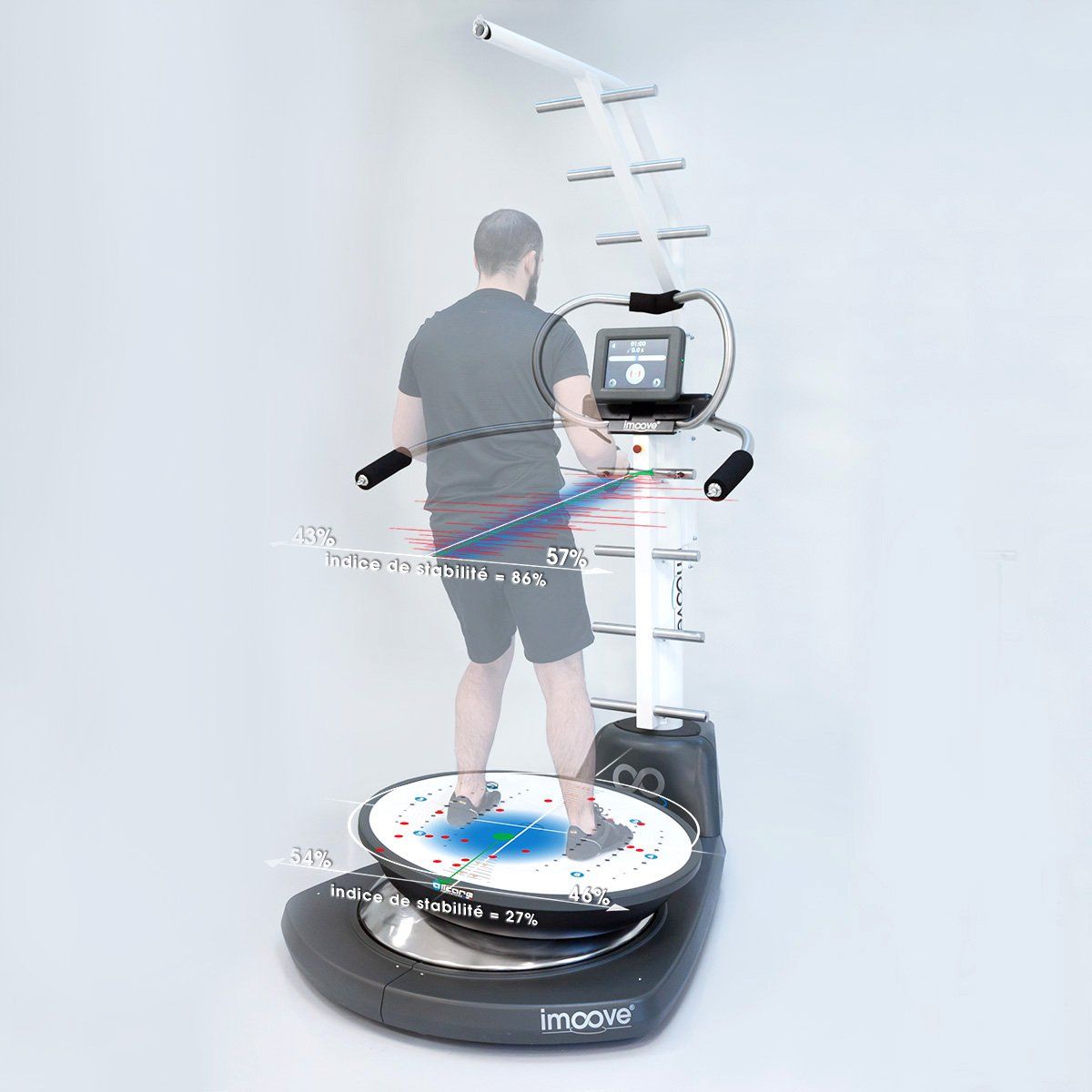 Neuro-motor double tasks exercises:
Cognitive stimulations
Balance – coordination – dissociation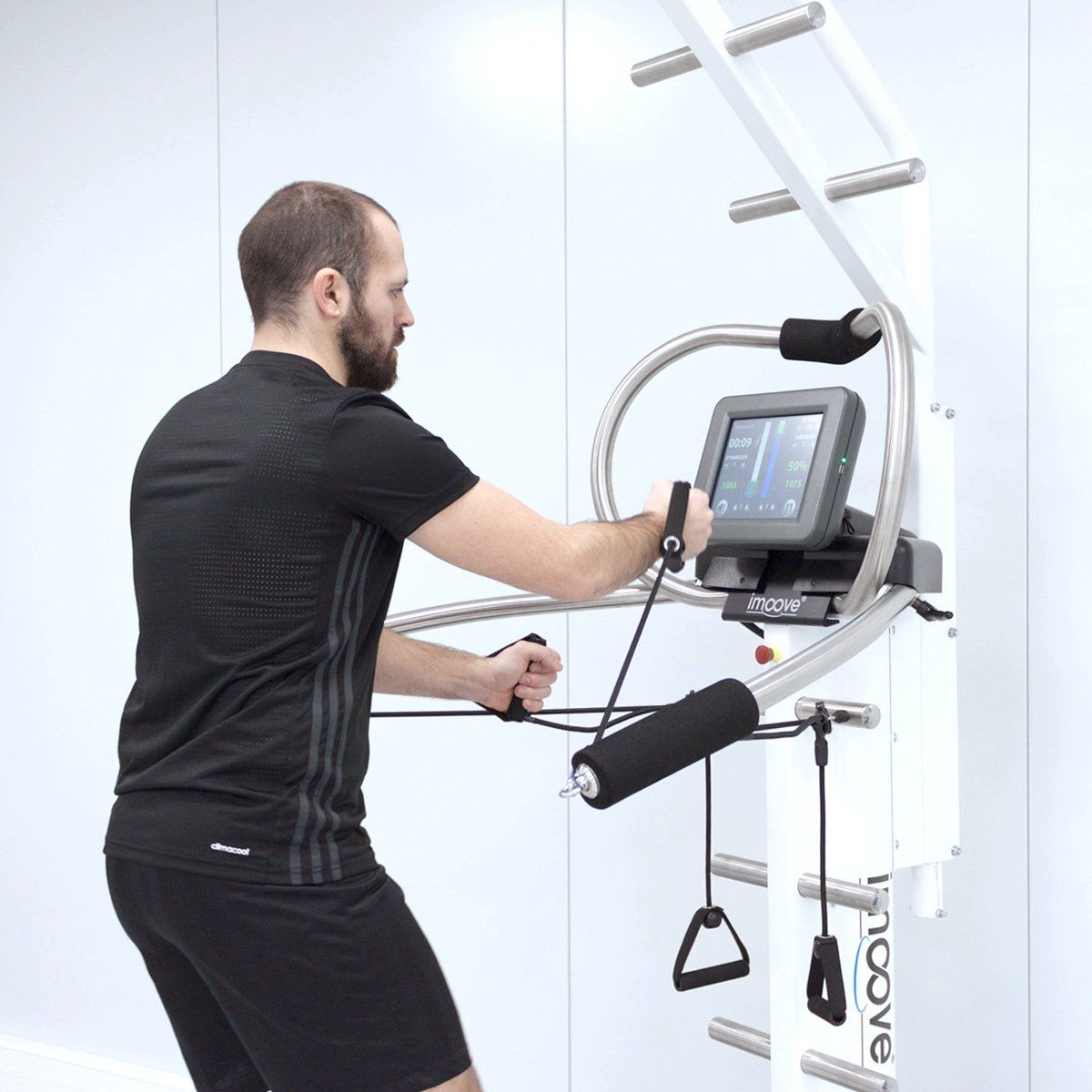 -Amplitude
-Speed
-Change of direction of rotation:
frequency and intensity
Balance exercises with random and progressive movement
20 or 30 minutes Reboost, Sport and Fitness programs
Take part in our initial training sessions and also in the specific ones, which combine theory and practical application in order to acquire the pedagogy that surrounds our technologies and their innovative treatment method. Training is provided by trainers who are healthcare practitioners, enthusiastic of transferring their know-how.
Testimonials
I use imoove every day.

David M.

Physiotherapist
A 93-year-old patient with AMD who has regained confidence to move around.

Pascal F.

Physiotherapist
We have 30 to 40 imoove sessions per day.

Pascal C.

Fitness center
imoove is like an assistant collaborator, but more important, it is a tool which allows the work in the philosophy of movement.

David M.

Physiotherapist
imoove allows to obtain very good results and great achievements on aging people and on lumbagos.

David M.

Physiotherapist
imoove provides accuracy in movement, comfort for the patient and time saving as it is effective.

Delphine C.

Physiotherapist
imoove provides a huge therapeutic complement as a physiotherapy platform.

David M.

Physiotherapist
imoove provides a work complement which is perfect with the rest of my equipment.

Pascal F.

Physiotherapist
In addition to being effective, children often demand their ride on "carousel".

Delphine C.

Physiotherapist
A little apprehensive often, but they quickly achieve to seize imoove and find it quite playful.

Pascal F.

Physiotherapist
Clients cannot live without it.

Pascal C.

Fitness center
Join the imoove movement on social networks.
[contact-form-7 id="8737″ title="inscription newsletter-EN"]